The Shining Light Scholarship spotlights high-achieving students
The Shining Light Scholarship was established in March 2023 when an anonymous donor contacted Dr. Weir to ask how they could help New West students pursue higher education. Their priority was to help students in need of financial assistance gain access to all aspects of the college process which might otherwise be limited due to the costs associated with the pursuit.
The scholarship aids worthy recipients on two levels: for Juniors, the scholarship helps with the costs associated with the college search/application process (application fees, test prep, school visits, etc.). For Seniors, once accepted to a 2- or 4-year college, the award helps with the cost of tuition and other college-related expenses.
This scholarship recognizes students with a history of community service and strong academics. Applicants must have a minimum 3.0 GPA and plan on attending a 2-year or 4-year non-profit or public college/university in the coming fall.
This is a needs-based, non-renewable scholarship. The amount of the award varies each year.
THE 2023 APPLICATION DEADLINE IS MONDAY, MAY 22.
Four scholarships will be awarded
to Rising Seniors (Juniors)
$1,000* to assist in the college application/search process: application fees, school visits, test prep, and/or tutors.
(Awards begin in 2024.)
---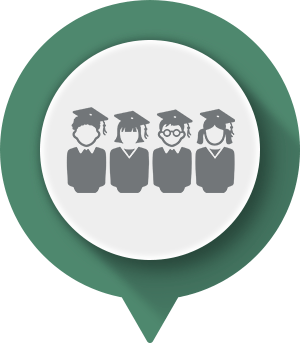 Four scholarships will be awarded
to Graduating Seniors
$4,000* for 4-year colleges and $2,000* for 2-year community colleges to assist in necessary expenses over the course of their college career.
(For 2023, four $4,000 awards and two $2,000 awards will be given.)
---
*The amounts distributed may vary slightly year-to-year depending on circumstances.
Applicants must meet the following criteria:
---
3.0 GPA and above

---

Plan to attend either a 2- or 4-year non-profit or public college or university

---

Community Service experience a plus

---