OUR DIVERSITY, EQUITY, & INCLUSION (DEI) TEAM
---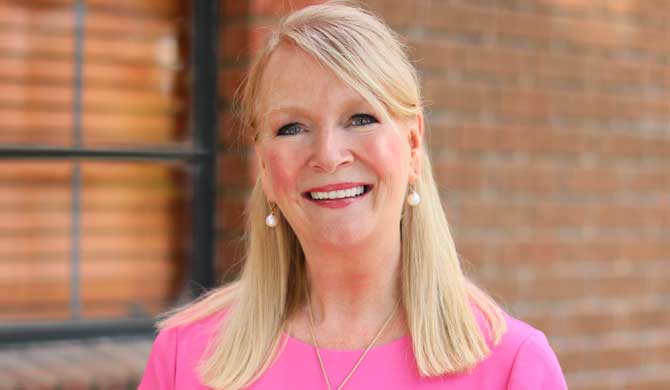 After a nearly 18-year commitment to providing students from traditionally under-resourced communities with a quality school option, New West Charter (NWC) is taking a step back to reflect on how to better foster a school community that is just, inclusive, and responsive to our racially-diverse world.
New West's leadership is reevaluating what it means to best support all students and become a school that actively works towards dismantling systematic disparities. Through this work, New West endeavors to create a learning environment that embraces individuality and diversity while fostering respect for others.
In order to achieve this, New West is looking to engage students, families, alumni, and educators in new ways. Relying on a collaborative approach to stakeholder engagement, New West seeks to establish a more inclusive and equitable path towards shaping students' experiences in our middle and high school programs and a more holistic and equitable definition of student success.
The New West Charter Governance Council and Administration team are committed to listening to their community, which includes past and present student concerns, parents, and the wider community. And as an organization, we're deeply impacted to learn of any hurt students have experienced and remain dedicated to ensuring no other student has those experiences by enacting a progressive action plan with immediate effect.
Sharon Weir, Ed.D | Principal / Executive Director
---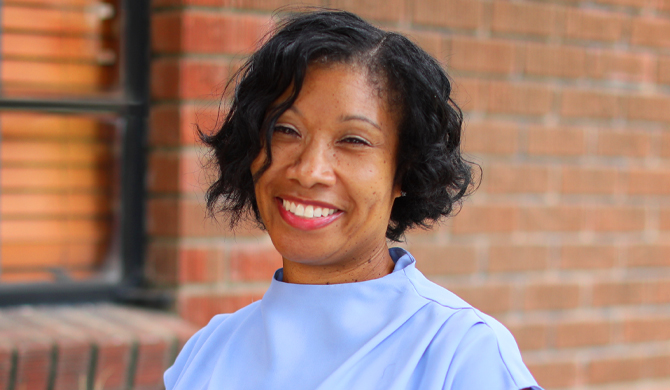 We will turn pain into progress by recognizing the importance of ensuring that our educational materials represent the diverse experiences of all students, including those of historically underrepresented populations.
We want all students to see themselves within the curriculum. This includes all instructional materials used to highlight the variety of cultural contributions made to our society, which will impact student experiences on campus.
Tanisha M. Barnett, Ed.D | Assistant Director
---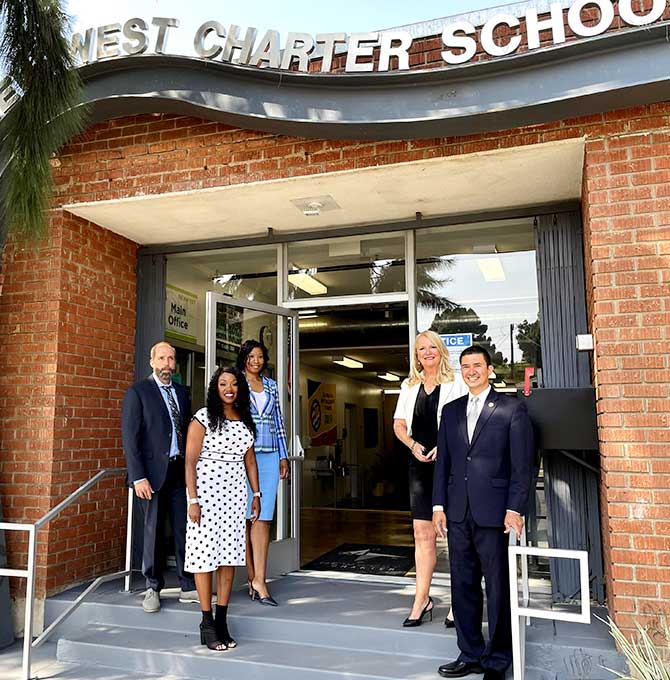 We at New West Charter are committed to creating a diverse, equitable, and inclusive educational environment where our students can feel valued and safe. These principles are essential to the experience of our students, staff, and faculty. The present standing and history of systems of racial oppression permeate all levels of our society and intersect with discrimination based on age, class, disability, ethnicity, gender, national origin, religion, and sexual orientation, among others. New West is committed to dismantle systems within our school by creating new policies, programs, and opportunities that will ensure that diversity, equity, and inclusion thrive and are at the center of all that we do. We aim to instill empathy and humanity, encourage curiosity and openness to different perspectives, and enable our students and all members of our community to discover and express themselves.
We recognize the importance of ensuring that our educational materials represent the diverse experiences of all students, including those of historically-underrepresented populations. Each student brings individual strengths and experiences from the many cultures in which they identify. We commit to building a diverse talent base and cultivating a school culture in which all students, teachers, and staff feel included and valued.
New West is committed to closing the opportunity gap by explicitly embedding a DEI lens in our organizational culture, our educational practices, and our hiring and retaining practices. These efforts will ensure that we create an anti-racist and anti-biased school by changing school policies and practices.
---
We are actively working toward these important goals. It begins with our school's DEI commitments, which reads:
Student Experience
Support a diverse student community in which all are treated equitably;
Encourage and motivate students to be respectful of other's backgrounds and experiences when they differ from their own;
Provide opportunities for students to have ongoing and open discourse about DEI, perpetuating a welcoming culture to create a richer context for community-building while appreciating individual similarities and differences.
Educational Practices
We commit to being culturally-responsive in our curricular choices, pedagogical practices, student policies, and academic pathways so that our students feel valued in our classrooms;
Ensure that all students see themselves within the curriculum. All instructional materials used will highlight the contributions made to our society by a variety of cultures;
Provide differentiated support and will build authentic connections to meet the needs of each student;
Commit to equitable access for all student educational needs;
Reflect on our identities and beliefs and address our own biases in the context of the communities we serve.
Faculty and Staff
New West is committed to recruiting a talented and diverse team;
We will provide extra support to make all staff feel empowered, appreciated, and successful in doing the critical work needed to fulfill our school DEI mission;
Provide ongoing DEI professional development for all employees.
Recent and Ongoing Work
Established DEI office effective August 11, 2020. Students now have a permanent safe place to bring any occurrences of or concerns about any forms of racism or biases;
Staffed key administrator Mrs. Larika Clark along with the support of an experienced and trusted NWC Humanities teacher, Ms. De'Jour Newsome;
Established DEI Working Group effective September 3, 2020. Instructional materials and literature will be reviewed by a group of veteran teachers within different disciplines;
School Landscape Analysis, led by DEI experts Dr. Aisha Lowe and Foresight Strategy Solutions. Surveys will be conducted to gain a further qualitative and quantitative understanding of how race is experienced on our campus and how experiences have shaped the school's current social climate and impacted student experiences;
DEI Professional Development effective August 2020. Faculty and staff have and will continue to engage in diversity, equity, and inclusion training this fall and further embedded throughout the 2020-2021 professional development schedule;
Implemented a school-wide policy in 2020-2021. There is to be no use of the N-word, formally or informally, inside or outside of the classroom for any purpose. This includes instructional texts and materials such as Huckleberry Finn. Given the hurtful connotations connected to that word and its classification as hate speech, it is inappropriate to ever use. In addition, the English and Social Science teachers have begun a revision of their curriculum with equity in mind;
Implemented a Literature Curriculum Process effective September 2020. Teachers must receive approval to use text or any instructional material that may be demeaning to a specific race, culture, or group of people. This process ensures that the minds of our students are protected;
Cultural Understanding Club was created September 2020. The leaders of the club will provide all members with a greater cultural understanding and appreciation. Various topics specifically related to current events with an emphasis on racial standpoints will be discussed;
Dialogue Circles effective October 2020. The DEI office will host events monthly so that students have an opportunity to express their thoughts and ideas on race in other controversial topics in a safe environment.
Multilingual Tutors effective October 2020. Our tutoring partner Paper has added a new equitable feature to its platform. Multilingual tutors are available across several subjects including math, science, history, and English so students can get help in their native tongue. This allows Paper to automatically pair students with tutors who can help them in their preferred language. By setting language preference in their profile, students can get the help they need faster, making academic support more accessible, more equitable for all students.
---
January 2020
Anti Racism Plan To Action Part 2
August 2020
Restorative Practices
Teachers were taken through scenarios that involved how teachers can effectively resolve student conflicts through restorative practices.
January 2021
Culturally Responsive Teaching (CRT)
The CRT professional development focused on strategies to validate and affirm students' home culture and home language. This will be for the purposes of building and bridging success within their academics.
March 2021
Incorporating DEI Into The Classroom
Focused on instructional strategies to ensure that all students have access to the curriculum and it is 100% inclusive.
March 2021
Curriculum Resource List
The DEI working group provided the teaching staff with a DEI resource list that could be used as supplemental materials for classroom instruction.
August 2021
How do we better serve and support our students?
Mindfulness "The Teaching Well" organization
October 2021
Equity Practices in the Classroom
Staff participated in a professional development workshop that focused on strategies that emphasize equity through instruction, materials, and the classroom environment. We understand that actively promoting equity in the classroom helps remove barriers so all of our students can succeed. And when every student has the resources they need, the entire classroom thrives!
The purpose of community circles is for students to share and listen to one another's thoughts, feelings, and ideas. These circles have been a great way to foster inclusion and a sense of belonging for all students regardless of cultural backgrounds and life experiences. They promote unity within the school community and have helped prevent or reduce conflict among students.
Topics Include:
Student Voice: "Enhancing the NW Experience"
Addressing Discrimination to Prevent Bullying & Cyber Bullying
Socioeconomic Divides on Campus
Diversity & Inclusivity
Gender & Sexuality
Self Identity: "Embracing Me"
Women's History Month: "The Female Experience"
Study Skills to Reduce Anxiety
---
---